Is Your Congregation SICK?
No? Then Why Are You Waving that Thermometer Around?

This is the time of year when many congregations are just completing their annual stewardship drive. That suggests two questions you might want to entertain for your campaign next year.
One, what sort of visual aids are you using to depict elements of progress in the campaign? For many of the typical numerical benchmarks (amount raised, number of commitments, etc.) a traditional depiction is a thermometer. It's traditional, but it's not a very good choice, for several reasons. It often lacks visual appeal and color, looks rather clinical, and is very vertical – it almost seems like only the entries at the top are the ones that count.
So, how about some better, more imaginative depictions? There are seemingly endless variations on a chalice, and many of these are very effective and pleasing to the eye. Some congregations use depictions of foundations, stones, bridges, etc. We have seen paper dolls, with people's names on them strung around the Commons. Life trees with branches or roots coming out as pledges. Birds in flight. There are many good ways to tell your story.
HOW ABOUT SHARING YOUR GOOD IDEAS?
Share with us and we will share with everyone the good ideas along these lines that your congregation is using, has used, or plans to use. If you have a photo as well, even better. Be sure to identify what congregation you are a part of (no abbreviations, please) and if you don't mind others getting in touch with questions, a point of contact email (your choice to provide an email address or not). We will collect these for 30 days, then share the results. Send your ideas to team@stewardshipforus.com . Thanks! We look forward to seeing what we all are doing.
Two, what are you measuring in your campaign to communicate how the effort is going?
Sure, we all measure the amount of funds committed – that is a major point of the whole campaign – but it's not the only point. Here are some other benchmarks you may wish to measure and share with your congregation as the campaign progresses.
Ideally, set goals for each area, but even if specific goals have not been established, the measurements are important to communicate the totality of campaign meaning. Try some of these:
How many pledges are made? How does that compare with last year?
How many pledges are Fair Share, and/or First Time Fair Share?
How much is being committed and how does that compare with last year?
How many or what percentage of visiting steward conversations were accepted?
How many first-time pledges were received?
How many/what percentage of pledges increased from last year?
What are the mean and median pledges; how do those compare to last year?
If you set an overall total goal, how did that go?
What sort of movement is in evidence on your gift ladder or in quartile distribution of pledges (see our blog of November 2015 on Quartile Analysis, http://stewardshipforus.com/quartile-analysis-a-great-tool-you-never-knew-you-had/ .
Do any of these pledges represent 10, 20, 30, or more years of faithful financial commitment to your congregation?
Having a range of goals and measures like this gives the congregation more ways to evaluate how the campaign is doing in several ways – financially and in terms of community participation. You may not wish to use all of these criteria, but having at least 3-4 is a worthwhile effort, and you may others you think of as well.
Give some consideration now for your next campaign as to what measurements speak to program success and what are some good ways to show that progress. And don't forget to share those ideas!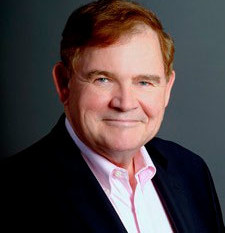 Bill Clontz is a stewardship consultant with the Stewardship for Us Team, supporting the
UUA. Reach Bill at bill@stewardshipforus.com, via UUA Congregational Life, (http://www.uua.org/finance/fundraising), or via your regional staff.
This blog has a new posting no less than once a month. You may find it, and more, at www.stewardshipforus.com. You are welcome to sign up for stewardship updates at the blog. Comments and discussion are always welcome; share your experiences and ideas with us.