Multi-phase church building projects, and campaigns to fund them, require excellent planning in order to succeed. If you are thinking of embarking on a building project, here are some things to consider:
How big a project can we take on?
Before hiring an architect to sketch out your dream building, have a general idea of what's ambitious but realistic in terms of what you can afford. A pie-in-the-sky building plan that is way out of financial reach is likely to remain unrealized. Three-to-five times your annual giving is the general rule of thumb for a successful single-phase campaign; that range can be narrowed much further through a financial feasibility study where an appropriate campaign goal is determined, potential contribution amounts are solicited, challenges and opportunities are surfaced, and much more.
How much can we raise if we have a multi-phase building plan?
Your total budget for a multi-phase project can be higher than a single-phase project. The guideline of three-to-five times your annual giving is generally not applicable to a second campaign, however, if it is held within a few years of phase one of the project with substantially the same pool of donors. In general, for the second phase of a building project our congregations tend to raise about half the amount of phase one, if a large portion of your donor base is the same as for the first campaign, and if all other things are healthy in the congregation.
How long should we wait between capital campaigns?
Three years is the minimum recommended time to wait between capital campaigns, to avoid donor fatigue, and five years is often more realistic. Exceptions can apply depending on a variety of circumstances, and there are some congregations who have launched a successful campaign after only waiting one or two years between campaigns, but those examples are infrequent.
What are some possible drawbacks for a multi-phased project?
A congregation's membership, leadership and priorities can change over time and impact support for a campaign. In addition, sometimes momentum and excitement for a multi-phased project can be difficult to sustain when the time frame is long.
The bottom line – give your architect a realistic wish list and financial ceiling for your project and take into account that subsequent phases of building campaigns generally raise less than the initial phase. If you plan well you can end up with a wonderful church home!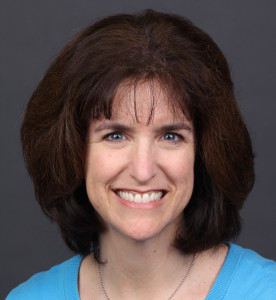 Kay Crider is a stewardship consultant with the Stewardship for Us team, supporting the UUA.
Kay can be reached at kay@stewardshipforus.com, via UUA Congregational Life, (http://www.uua.org/finance/fundraising), or via the Pacific Western Region staff.