We are passionate about congregational stewardship, so are always surfing the web, reading, listening, and looking for stewardship resources. Our goal is to add to this page regularly and share the best ones we find with you. Check back often for new sections and posting. Here are our current sections:
FREE Webinar, July 2016: Do We Need a Stewardship Consultant, Architect, Builder, or Lawyer?
We were pleased to offer this FREE seminar in July of last year:
Does your congreg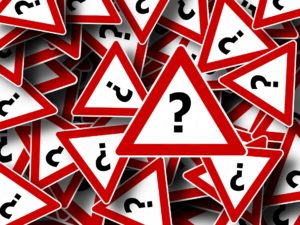 ation need a stewardship consultant? Often times yes, but not always. We examined in this webinar the considerations to make that determination, and looked at best practices for engaging other professionals, such as architects, general contractors, lawyers, and financiers/bankers.
This free webinar sought to make it easier for congregational leaders to make the best decisions in engaging help for your stewardship or capital projects. The webinar was offered twice, on July 18 and 21.
To view the presentation of the webinar (about 1 hour in duration), click here:
Stewardship for Us On Demand Webinar
This past Fall the Stewardship for Us team presented a series of webinars designed to help you jumpstart your next campaign. The series was sold out for both iterations.
The first of these webinars to be converted to On Demand Use, 10 Tips for Consistently Better Campaigns is now posted. Log in here to register and view the webinar. Thanks to a contribution by the UUA, the cost for the webinar is priced at $25.
Log in at: http://www.anymeeting.com/PIID=EC52D785884F3C
The Suggested Fair Share Contribution Guide
This Guide is a valuable tool in congregational giving, providing a range of practical gift levels for the individual or household and recognizing that people have varying capacities to give, based on their resources and other financial responsibilities, while providing recognition for giving at various levels.
See more on the Suggested Fair Share Guide
Books We Like
Don't miss our recommended reading! These are sources we use and find very helpful, and are pleased to share with you.
Stewardship Web Links
The web is full of valuable information, and you could end up surfing for days, finding great resources. We provide a short list of links you may find useful, from social media to course & workshop links.
E-Giving
At a recent UUA General Assembly, the Stewardship for Us Team provided a workshop on E-Giving. Electronic giving is a fast changing area, with some challenges, but much potential. Interested persons will need to survey the products and services regularly to be informed as to what is available that best fits the needs of your congregation or organization. We provide here a sample list of organizations you may wish to review as you learn more about this area and make decisions appropriate to your requirements. Watch the UUA web site for availability of the video of this workshop, expected in July.