I'm delighted to report that Unitarian Universalism is alive and well – in fact, by some measures, we are thriving.  Over the past year, we stewardship consultants have seen an uptick in capital campaigns, including some large and ambitious ones.  Stewardship for Us assisted 14 congregations with financial feasibility studies or capital campaigns (or both) in this past fiscal year.  This is roughly double the number in the prior year.  These campaigns raised over $17 Million for major investments in our congregations and our movement.  We also provided early planning support to several other congregations who are well on their way to raising another $10 Million or more.  And of course there are other UU  congregations who are conducting capital campaigns that we don't know about.
Why is this important?  Capital campaigns are one measure of how well we are doing as a movement.  Congregations that conduct capital campaigns are thriving!  They are  energized, focused on mission, and confident about the future. In addition, capital campaigns call us as individuals to be our most hopeful, involved, and generous.    Success demands highly effective stewardship, governance, and leadership.   We have seen this in all these congregations.
This is good news indeed.  While it is true that some of our congregations struggle to raise sufficient funds to support everything they want to do, many of our congregations are feeling financially confident and investing in the future.  My wish for 2017 and beyond is that this trend will continue and grow, and that will of your congregations will live in abundance.
Why is a thriving UUism good news?  We're facing perilous times.  The shock of the election has not worn off, and our political climate continues to be ugly and uncivil.  We face unprecedented threats to the social safety net, along with hate-filled attacks on immigrants, Muslims, Jews, people of color, GLBTQ folks, and other groups.  People are rightfully frightened.
But I am hopeful.  I am hopeful because Unitarian Universalism is a faith created for times such as these.  To quote my friend, Rev. Mike Morran, "the purpose of our movement is to resist the forces that drive people apart."  He asks us to replace fear with hope, anger with action, hate and divisiveness with love.  Isn't that what our principles and our faith are all about?
So I invite you to be hopeful about what we as UUs offer to our hurting and frightened world, and to take action to make it so.
I am also hopeful that the energy we need to carry on this important, life-affirming work will translate into increased commitment to the work of stewardship and to increased generosity.   I urge you to engage with one another in deep reflection and conversation about money and mission.  Consider:
Is there anything more important to invest in right now than Unitarian Universalism and your congregation?
What might we be able to do for this hurting world if we had more resources?
What can I do to help my fellow congregants see the linkage between their financial gifts and our ability to carry out our mission?
As always, I welcome your comments about this post and all things stewardship; post here on our blog or on Facebook (https://www.facebook.com/S4US1/)
May you all find the strength and courage to answer the call for UU faith and action in 2017 and beyond. Wishing you all a wonderful 2017.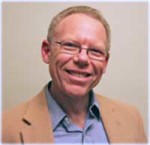 Barry Finkelstein is a consultant with Stewardship for Us.  He can be reached at barry@stewardshipforus.com
This blog has a new posting no less than once a month. You may find it, and more at www.stewardshipforus.com. You are welcome to sign up for stewardship updates at the blog.