Giving to your UU congregation now could be a win-win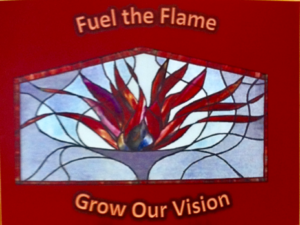 As my colleague Bill Clontz eloquently described in his November post, it's the year-end holiday season when many of us examine our finances and charitable giving.  This is a normal part of year-end financial and tax planning.  But of course, this is anything but a normal year.  We are facing major tax code changes, creating much uncertainty for 2018 and beyond.  No doubt, members of your congregations may be interested in making contributions this month, before the new law takes effect.  Indeed, people have expressed just such an interest during recent consulting visits, saying let's take advantage of the situation for the benefit of our congregations and Unitarian Universalism.
We encourage you to make it as easy as possible to accept these gifts and to let members know that, communicating broadly and in multiple ways.  And we suggest that you reach out personally to those who may be most likely to take advantage of year-end giving and may be in a position to make substantial gifts.  As always, be careful not to offer tax or financial planning advice, and urge people to consult with their advisors.
In your communications, remind people of the following:
Anyone concerned about the impact of the pending new federal tax plan is welcome to give to the congregation right now.  Such contributions would be deductible under current tax law which can increase the value of those deductions, especially if you live in an area with high state and local taxes.
People who need to complete their giving plans to meet their charitable contribution targets for 2017 should remember your congregation.
Those age 70 ½ and older who must take Required Minimum Distributions (RMD) from their retirement accounts can transfer their RMDs directly to the congregation, which for many can have tax benefits.
Contributions can be made in 2017 against 2018 annual operating pledges, whether they take effect January 1 or July 1, 2018.
If you are planning a capital campaign anytime soon or have a financial plan to build up reserves, invite people to contribute to those funds.
Donating appreciated securities, such as publicly traded stocks or mutual funds, enables you to avoid paying tax on any gains while deducting the full value of the donated assets. Remind people that you have a brokerage account to accept securities, and let them know the date by which donations must be received to count for 2017.
Grants from Donor Advised funds are welcome, and of course members can replenish those funds with 2017 contributions.
Most important, take the opportunity of the 2017 holiday giving season to remind people why we give, remind people of the value of Unitarian Universalism in these perilous times.  We UUs are called to stand in love and justice, to be present and accounted for, to be a safe place for vulnerable people, to be a source of strength and love, to stand up to hate and bigotry and fear.  This is why we come together, this is why we give generously – to pool our resources to bring about the world we seek.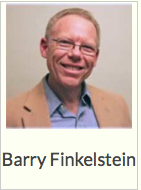 Barry Finkelstein is a stewardship consultant with the Stewardship for Us Team and can be reached at barry@stewardshipforus.com.  We welcome your comments and questions.