Take steps now to maximize year end giving and set a course for the New Year
We are approaching the Conundrum Season. On the one hand, we are entering a period of thanksgiving and celebration of being together. On the other hand, we remember that as the New Year arrives, comes tax season. But in spite of that odd mix, there is good news here.
We have the opportunity to do some good in demonstrating for our Unitarian Universalist community while preparing for tax season. You will want to consult with a financial advisor before making tax or investment decisions. Some steps your congregation may consider:
 Charitable IRA Rollover:This tax extender encourages older Americans to give out of their Individual Retirement Accounts. This  allows IRA owners age 70-1/2 or older to exclude up to $100,000 a year from income. The IRA funds are paid directly to certain public charities to accomplish this benefit. Otherwise, the IRA owner would have to pay tax on the IRA funds before claiming the deduction.

Congress allowed this option to expire in  past years, but it now standing law without a programmed expiration. Many retirees don't need the money that they must take from  IRAs as a Required Minimum Distribution (RMD). Being able to donate these proceeds to their congregation can be a win-win.
is Donate Appreciated Stock: A gift of appreciated stock helps your congregation or the UUA, while providing a significant tax break.

Talk to your broker about your specific situation.  In general you could take an immediate tax deduction for the full market value of the stock. In addition, you avoid the capital-gains tax that owed if cashing in the securities. It's a win-win situation.  The congregation and/or the UUA get a welcome contribution, while donors write off the gift and avoid paying capital gains taxes.
Donor Advised Funds (DAFs): This might be a useful time for some to consider setting up a Donor Advised Fund (DAF), an increasingly popular way to give. Our Colleague Mark Ewert provided an excellent webinar about this time last year on DAFs; your broker or financial advisor can also provide information about setting up a DAF.

Your DAF contribution is irrevocable and may be eligible for a tax deduction for the current year. You decide when to recommend grants. Get the benefit of a tax deduction right away on capital gains and decide later on the timing of contributions. While you decide, your contributions are invested with the potential to grow tax free, with a bigger impact.



Get a Jump Start on Your Annual Pledge: No matter when your church calendar year starts or when/how your stewardship drive is conducted, you know that sometime after the first of the year, you will be asked to consider your pledge for the coming church year.

Why not give that some personal reflection now, at year's end and while you are planning for your taxes, and make an initial judgment about an increase. Start setting aside that increase now. When the new pledge year begins, you are already at about the level you wish to be, and the increase set aside for some months can be contributed as a one-time gift – all potentially earning a tax dedication as well.

Leader Actions: While all this is ongoing, congregational leaders can use this time of reflection and planning for the New Year to take some additional steps enhancing your stewardship environment and helping members think about their generosity. In this time of thanksgiving and year end reflection, remind your members of all that their gifts have made possible this year, of what has been accomplished as a result of their commitments.

Build the power of giving into worship services.  The collection of the offering is not an interruption of the service but is an integral part of the service, celebrating our values and generosity. This might also be a good time to reach out to your lead donors to thank them for the generosity of their gifts and thanking them for what they have made possible.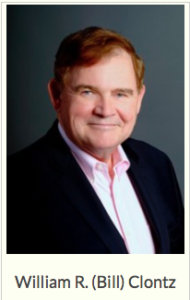 Bill Clontz is a stewardship consultant with the Stewardship for Us Team, supporting the UUA. Bill can be reached at bill@stewardshipforus.com, via UUA Congregational Life, (http://www.uua.org/finance/fundraising), or via regional staff.
This blog has a new posting no less than once a month. You may find it and more at www.stewardshipforus.com/blog. You are welcome to sign up for stewardship updates at the blog. Comments and discussion are always welcome; share your experiences and ideas with us.